Nexus 7 price discounts for UK right now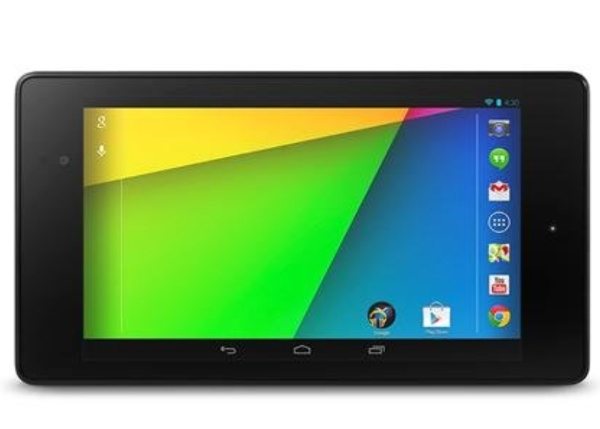 If you've been thinking about buying the Google Nexus 7 tablet then this could be a good time if you're in the UK. There are some Nexus 7 32GB price discounts available for the UK right now, and we all know it's good to save a bit of money if you're splashing out on a new device.
Currently the Nexus 7 (2013) 32GB WiFi version is priced at £239 from Google Play. However, price deals are available from more than one retailer at the moment.
Firstly Expansys was selling the 32GB Nexus 7 WiFi at £234.99 but is selling it with a further £15 discount. Apart from saving a little cash buyers will also receive a free ASUS Travel Cover with five colour options available. Click on the Expansys link above for the case colour you require and you'll be taken to a product page showing a voucher code bringing the price down to £219.99.
Retailer Game is also currently selling the 32GB Nexus 7 2 online for just £199.99 although this great offer means they're likely to run out soon. This doesn't come with the free case offered by Expansys though and prices may vary in Game brick-and-mortar stores.
Finally Amazon is also offering a cut price Nexus 7 32GB model for only £203 at the time of writing. Please note that the free case doesn't come with this deal either. The Nexus 7 2013 is a very decent all-rounder as a tablet choice and has a 1.5GHz quad-core processor, 7-inch HD IPS display with resolution of 1920 x 1200 and 323 ppi, and 2GB of RAM.
It also has a 5-megapixel rear camera, 1.2-megapixel front-facing camera and 2GB of RAM. It launched running Android 4.3 Jelly Bean, and this is now upgradable to Android 4.4 KitKat. You may also be interested in some current UK LG G Pad 8.3 price cuts.
Are you hoping to pick up a discounted Nexus 7 32GB tablet? Maybe you've found one on sale even cheaper elsewhere?