Release date tease could be for HTC One 2014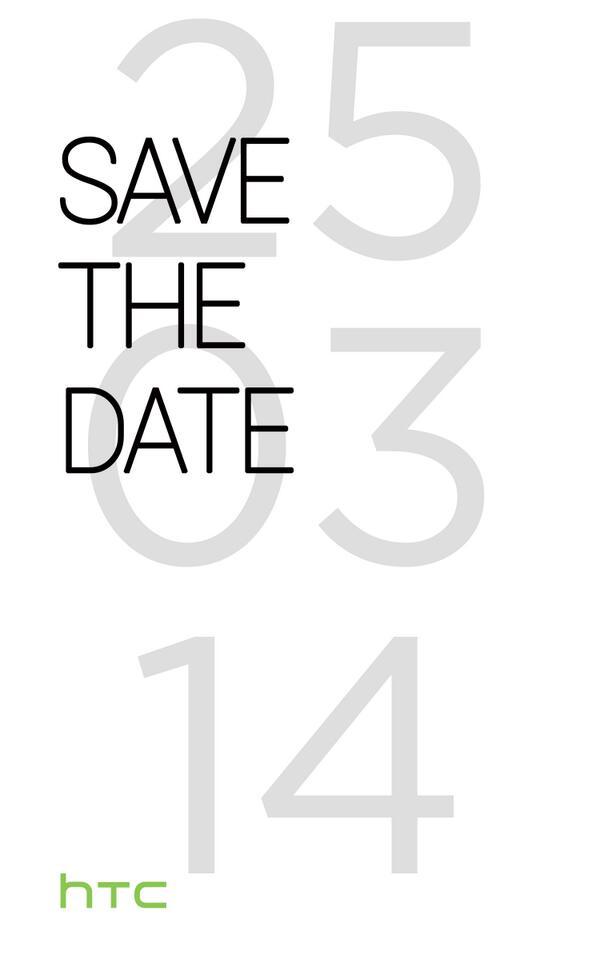 There are a lot of Android fans that are looking forward to the next few months to see what new flagship devices that the major manufacturers bring to the market, and now we have a possible release date tease for the HTC One 2014 or HTC M8 that it is also currently known as.
The image that you can see on this page has only recently been put up on the official HTC UK Twitter account, and is asking us to save the date which is the 25th of March, 2014. While there is no information about what we can expect to see on that date you would have thought it would be for the HTC One replacement for this year.
Previously we heard rumours that the device would be launched towards the end of March at an event, so this could be what we can expect to see on the 25th of next month. This comes as we get to see more images of the handset seemingly out in the wild following months of leaks about the handset.
The device is thought to include a 5-inch Full HD display powered by a more powerful processor than last year's model along with expandable storage and twin rear facing cameras.
Do you think this is for the HTC One replacement?