Nokia Treasure Tag release not too far away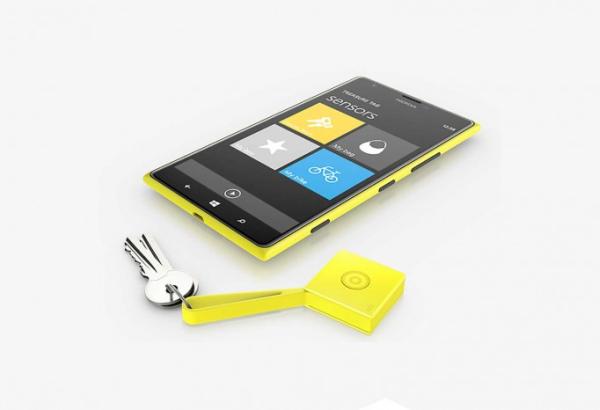 If you are like me and forever losing your car keys an upcoming accessory from Nokia may be of interest, as we now have news that the Nokia Treasure Tag release is finally not too far away.
Finnish manufacturer Nokia has revealed that its long awaited Treasure Tag will be available in retailers around the world from April, and is compatible with Nokia Lumia devices that have Bluetooth 4.0 LE as well as Android and iOS devices.
The neat little accessory can be attached to things such as keys or another item that is easily misplaced, and using the companion app will help you locate it by sending an alert to your handset when you leave it behind.
This Nokia Treasure Tag can be connected to your smartphone via a Bluetooth search or by NFC, and once paired they will emit a loud tone if they are separated. If you can't hear the tone you will be able to see its last location via a map that is powered by HERE.
You will be able to connect up to four Nokia Treasure Tags to one handset, and if the accessory is fixed to something that won't be near you all day you can deactivate it. Alerts can also be sent to the tag or your smartphone and measure only 30mm x 30mm x 10mm weighing 13 grams.
They will be available in black, cyan, white, and yellow colour options and are powered by a replaceable coin cell battery that should last for six months. They will cost around €29.90/$29.90 and will work with all Lumia handsets with the Black update, and there will also be third party applications for the accessory to support Android and iOS devices.
Will you purchase one of these?
Source: Nokia.