HTC One 2014 press image emerges in gold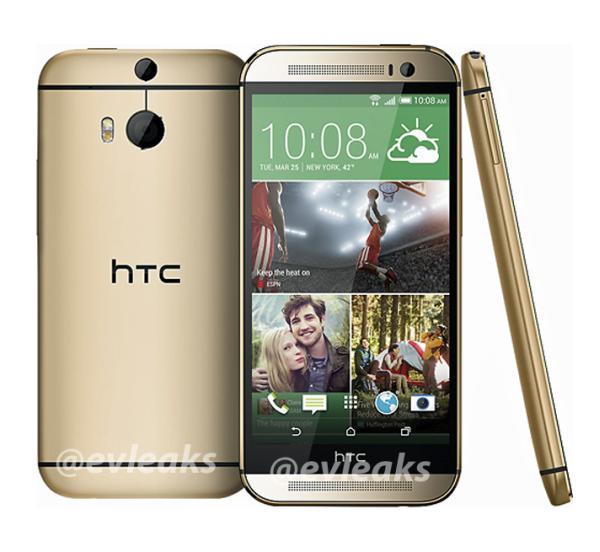 We now know when the successor to last year's HTC flagship smartphone will be unveiled to the world officially, although it seems most of the handsets specs and details are already known. Now the HTC One 2014 press image emerges in a gold colour scheme.
Yesterday we heard that the device that has been called the HTC M8 for ages will supposedly be called The All New One, and the source of these claims have now taken to Twitter again to provide the image of the device that you can see on this page.
Evleaks have provided the image that shows the device in a gold paint job which was one of the colours tipped to come with the device yesterday. As you can see the device has a screenshot with the March 25th date for the handsets unveiling that is due to take place in London and New York.
The handset has been tipped to feature a 5-inch Full HD display powered by the quad core Qualcomm Snapdragon 800 processor, and as you can see the device looks pretty similar to last year's model except the narrower bezels surrounding the display, and is set for expandable storage.
There is also the twin rear facing cameras that is claimed to help produce better images in low light conditions, but we will have to wait to the official unveiling to get the full run down of the handsets specs and features.