iPad Air case notch design for comfortable hold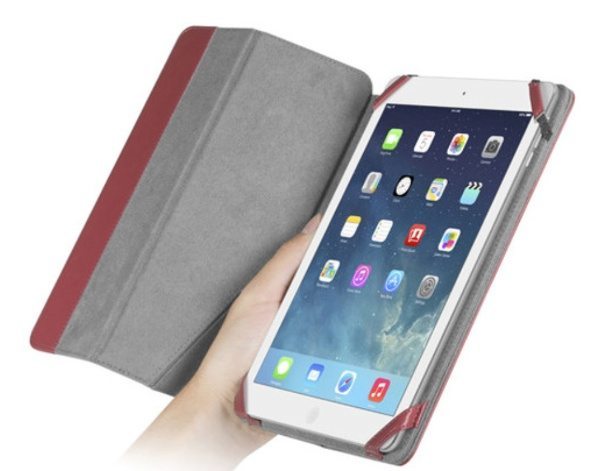 There are so many smartphone and tablet accessories on the market that it can be difficult to know where to start looking. Every now and then we find a new accessory that's a little different and if you have an Apple iPad Air you might find it interesting to check out this new iPad Air case with notch design for a comfortable hold.
The Notchbook Case for iPad Air comes from Chil and the clever part of this design is the patent-pending notch feature. This enables the user to slide their hand easily through the sleeve of the tablet to nestle comfortably around the device.
Using this case makes holding your iPad air more like holding a book. The case has a padded leather exterior, microsuede interior lining, and can be converted into a 360-degree stand to hold the tablet in portrait or landscape mode.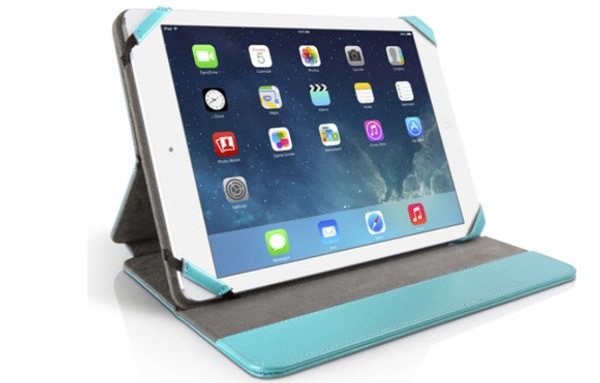 The Notchbook case also offers convenient access to connectors, lens, speakers and function buttons of the iPad Air and features auto wake and sleep modes on opening and closing. It has a lightweight, stylish design made with real craftsmanship and it will enable you to keep your tablet smudge and scratch-free.
There are five attractive color options, black, merlot, purple, tan or teal and the Notchbook Case for iPad Air price is $39.99. To see more about this case or order it, head to this Chil product page.
Does the design and the idea of this case appeal to you? If you decide to order this Notchbook iPad Air case why not let us know what you think about it by sending us your comments.