New AOC touch control monitors tease super huge tablets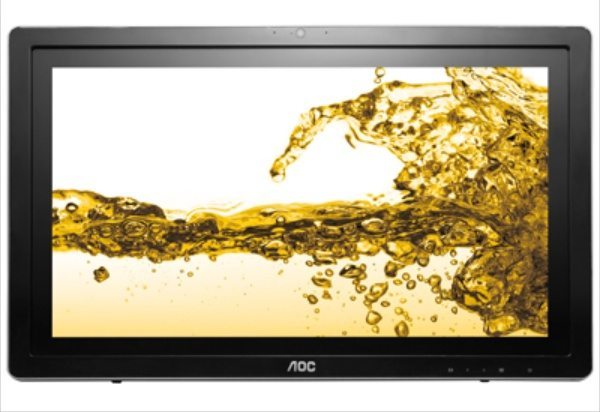 Every now at Phones Review we spot something that while it might not strictly be the sort of thing we would cover, offers some tantalizing prospects of what could be. New AOS touch screen monitors are a case in point, as they tease us with super huge tablets.
The two new monitors feature ten-point touch control. Model i2272Pwhut is a 21.5-inch (54.6cm) monitor while the i2472Pwhut model has a 23.6-inch (59.9cm) display. Both have full HD resolution, offer wide viewing angles, and have a 720p webcam, built-in microphone and speakers, and USB ports.
These 72 Series monitors are certified for the Windows 8 operating platform and have a tilt function that can be adjusted from 15-degrees to 57-degrees for convenience. They have high-grade IPS panels and are ideal for gaming, browsing and streaming. Because they have ten-point infrared touch control they can be used with full two-hand input.
They are also good for Android enthusiasts as compatible mobile devices can be connected to the monitors to display content. These myTouchDisplays from AOC release this month, with the 21.5" model priced at £259 and the larger 23.6" model priced at £289. You can see details of both at AOC here.
We couldn't resist bringing readers news of these ten-point touch screen monitors as they tantalize us with all kinds of possibilities. Samsung has just produced its Galaxy Note Pro 12.2-inch tablet and a new 12.9-inch Apple iPad is widely rumored, but can you imagine mega tablets with displays of 21 or 23 inches?
We'd love to know what you think of this idea so do drop us your comments in the box below. Would you like to see a tablet device with a mammoth display?