iPhone L design looks realistic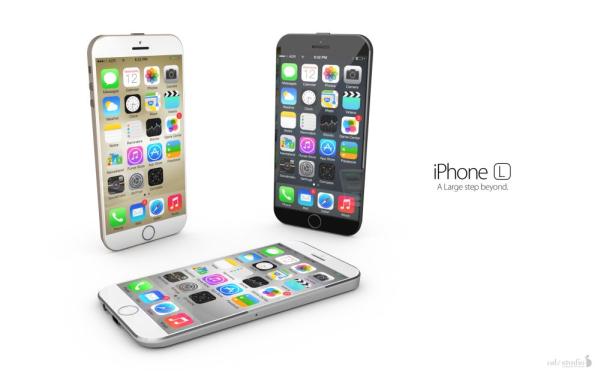 There has been a lot of talk over the last few months that this year we will see at least one new iPhone model with an increase in screen size, and with that in mind we have seen a lot of design ideas from various sources. Today we have an iPhone L design that looks realistic.
We often bring our readers concept phone ideas with some of them being a bit farfetched, but today's one by ADR Studio that is being called the iPhone L is pretty realistic. The device features a 4.7-inch display surrounded by virtually no bezels that would be powered by the Apple A8 64-bit processor, which could easily be again made by Samsung.
The handsets physical volume buttons have been redesigned taking the shape of squares with more space between them. There is also iSight 3D capture along with an improved Touch ID fingerprint scanner technology.
Of course there is LTE support along with iOS 8 that has been treated to a number of new gesture controls, and while there has been talk that there could be two new screen sizes for this year going up to 5.6-inches, many fans of the platform would find an iPhone with a 4.7-inch display the perfect jump up from the current model.
As you can see this concept iPhone doesn't move too far away from the current design even though it has a larger display.
Do you think that a screen size of 4.7-inches is ideal for the iPhone 6?
Source: ADR Studio via Concept Phones.