LG G2 Android 4.4 update arrives in March for UK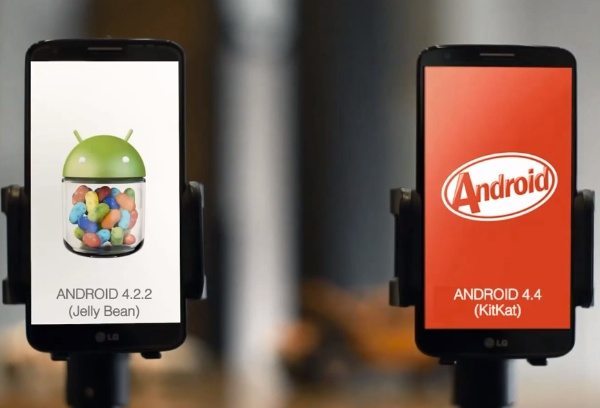 We know that many people are waiting for the Android 4.4 KitKat update for the LG G2 smartphone. We've been following the development of this update and now have some very promising information for UK owners of the device. The LG G2 Android 4.4 update is to arrive in March for the UK.
Back in December we told how this update had started to roll out for LG G2 users in South Korea, an encouraging sign that the update may also be ready soon for those in other regions. Further to this we showed a screenshot of the Android 4.4.2 update for Korea that showed ART support.
There has not been much more news since, although we have heard rumors that this update should arrive for the US by late March. The latest news is much more concrete though as it comes from LG itself.
LG UK has just released a video of LG G2 Jelly Bean vs. KitKat and the YouTube description informs us that the LG G2 Android KitKat update will begin being pushed out to UK owners from mid-March. The company also touts performance improvements with the update along with other features of 4.4 such as web viewing with the Chromium browsing engine and cloud printing.
You can check out the video below this story for yourselves and a high frame rate camera has been used to distinguish between the performances of Android Jelly Bean and Android KitKat. Aspects shown include web page rendering, contacts, camera startup, app load times and KnockOn speed tests.
Ultimately the Android 4.4 update is said to increase the speed of the LG G2 by around 17%, so there will many people eager to download this update as soon as it arrives. Take a look at the video below to check out the difference in speeds with this update and after that we'd really be interested to hear your thoughts.
Are you pleased to hear that Android 4.4 KitKat will release for the LG G2 in the UK from the middle of next month? What do you think about the performance boost with this update, as shown on the video?