Puddle Connection, free puzzle game for iOS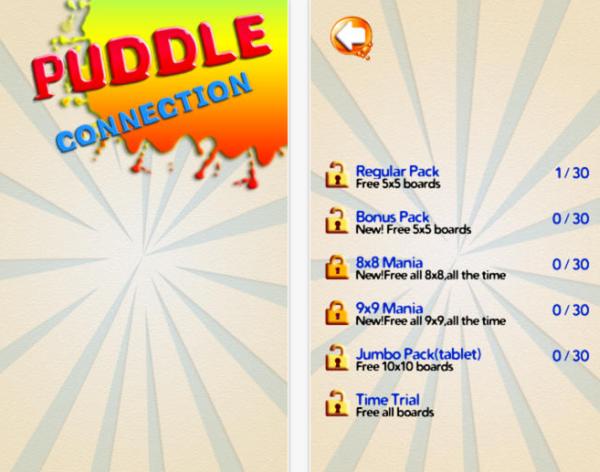 There are lots of free games for owners of the iPhone and other iOS devices that can have you hooked for hours on end, and today we have news of Puddle Connection which is a free puzzle game for iOS.
Puddle Connection 1.0 for iOS was recently released to the App Store and is an exciting new puzzle game for the platform. It features some great graphics accompanied with some neat sound effects with more than 700 addictive levels to complete.
The idea of the game is for players to drag and connect matching puddles which will create a flow covering the entire board to complete the puzzle, but the pipes will break if they cross or overlap. The game is easy to get going but hard to put down and offers nonstop entertainment.
Players can choose a larger board to really challenge themselves or pick a harder level, and even go up against the clock in the time trial mode. Puddle Connection 1.0 is free and available worldwide on the App Store for owners of the iPhone, iPod Touch, and the iPad running iOS 5.1 or later.