iPhone 4, 4S Mophie Juice battery case price slash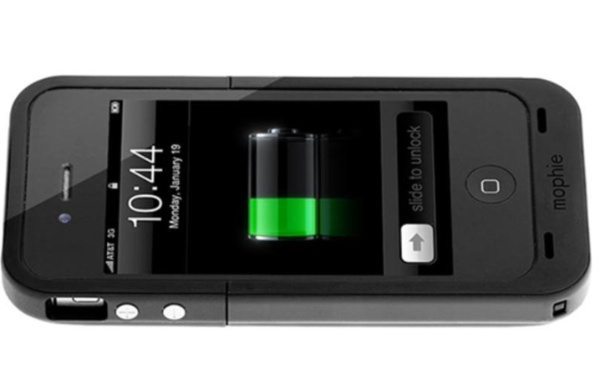 We always enjoy bringing readers news of accessories for their devices and occasionally we see a real bargain and want to pass on the news. Today an iPhone 4 or iPhone 4S Mophie Juice Pack Plus battery case accessory is on offer, with a Daily Steals price cut that gives quite a significant saving.
The Mophie Juice Pack Plus Case and Rechargeable Battery for the iPhone 4/4S (black) is currently available for just $29 instead of $90, that's a saving of a whopping 68%. This is a great accessory for those who worry about their device battery running out at inopportune moments and busy people on the go.
The Juice Pack Plus offers ergonomically designed protection with a hard shell case including rubberized band and also has a large 2000 mAh battery that will give you hours of extra battery power when you need it. The accessory has a toggle switch for standby and charging mode and an LED status indicator.
You can charge and sync your iPhone without having to remove the case and the Juice Pack Plus comes with a USB cable. If you want to take advantage of this current offer head to Daily Steals. You might also like to check out our original article on this accessory when it first came out.
If you have an iPhone 4 or 4S will you take advantage of this very low price for the Mophie Juice Pack Plus battery case? Let us know with your comments.