Lenovo Yoga 10 HD+ tablet release, specs and price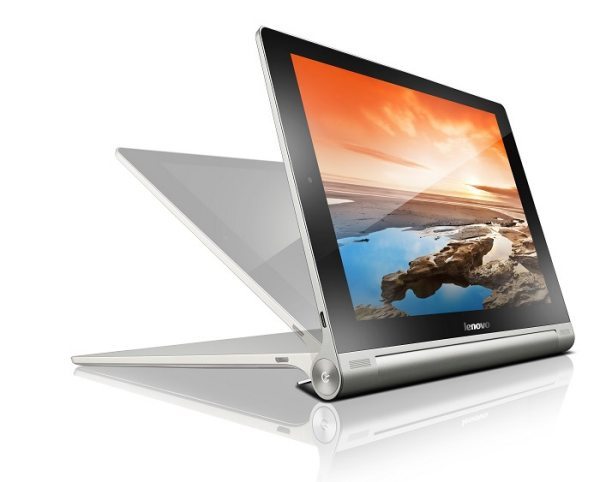 MWC 2014 has kicked off to a great start unveiling many new products we all want to see more off, the latest device form the Lenovo booth is the new Yoga 10 HD+ tablet and it looks great. Below we will discuss a little about specs, release date and of course the price.
The new Lenovo Yoga 10 HD+ tablet will have many hardware improvements, the design looks a little different and the components within will not disappoint.
As we all know, Lenovo is one of the leading PC+ providers and at 2014 Mobile World Congress they announced the new YOGA Android tablet, it can stand, tilt and has other stand modes to boot for comfortability. It comes with a 10.1-inch full HD display with a resolution of 1920 x 1200 pixels, and a 1.6GHz quad-core Snapdragon 400 processor.
It also features 2GB of RAM, multitouch & 178 degrees IPS wide viewing angle, 9000 mAh battery that offers up to 18 Hours on a single charge,
It comes with 16 and 32 GB storage options with expansion up to 64GB thanks to the microSD card slot, as well as dual front-facing speakers with Dolby Audio, 1.6MP front-facing camera, 8MP on the rear and runs on the Android 4.3 Jelly Bean operating system out of the box.
The Lenovo Yoga 10 HD+ tablet will be priced at $349 and will release in April and ready for sale via many major retailers, and of course Lenovo will sell the tablet on its website — What do you think of the new Lenovo Yoga 10 HD+ tablet?