Nokia XL, X, X+ join the Android party at MWC 2014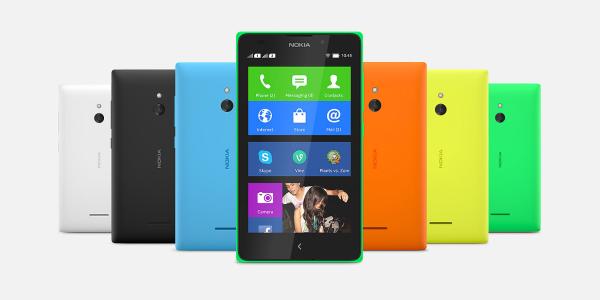 After months of rumours and leaks Nokia has unveiled three new handsets that are joining the Android party, which include the Nokia XL, X, and X+ that are going to be aimed at emerging markets or those that want a cheaper handset and are competitively priced.
The Nokia X has long been leaked and the company hasn't disappointed by officially unveiling the device this morning at the Mobile World Congress 2014. The Nokia X and X+ have a 4-inch IPS capacitive display at a resolution of 800 x 480 with 233ppi pixel density, and powered by the dual core Snapdragon S4 processor running at 1GHz.
This is paired by 512MB of RAM with 4GB of internal storage that is expandable up to 32GB via microSD card, while the X+ has 768MB of RAM. There is a 3-megapixel rear facing camera with both devices running a special version of Android with all of the Google services stripped out.
There is plenty of Android app support promised though which will be available from Nokia's own App Store. The Nokia X will go on sale straight away priced at only €89 in areas such as Asia-Pacific, Europe, India, Latin America, the Middle East, and Africa. The Nokia X+ will cost €99 and will be available sometime in the second quarter.
The Nokia XL meanwhile has a 5-inch display at a resolution of 800 x 480 powered by the same processor as the other two handsets with 768MB of RAM, and features a 5-megapixel rear camera paired with a 2-megapixel front facer. This will be priced at €109 and will also be available during the second quarter.
Do you like the look of these new Nokia handsets?