Samsung Galaxy S5 US, Canada availability made easy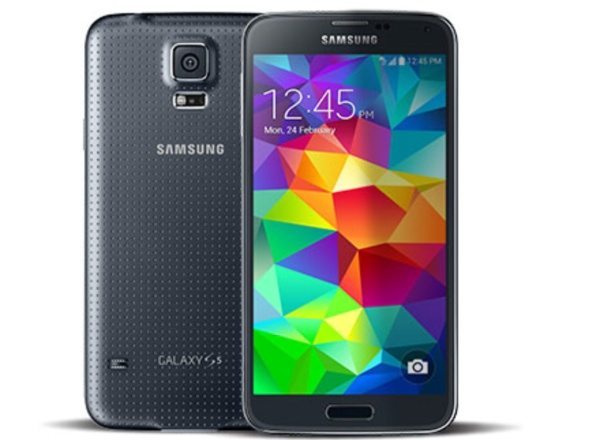 The excitement of the unveiling of the Samsung Galaxy S5 smartphone is beginning to ebb a little today and focus is turning to where people will be able to purchase the device. We have Samsung Galaxy S5 US and Canada availability details made easy, so that you're ready for the release of the phone in April.
If you want to check out specs and more, or to see a comparison of the Galaxy S5 vs. iPhone 5S simply hit the links provided here. For the rest of this article you can hit the links to be taken directly to the carrier or retailer involved, or to see what they've said about the phone's availability.
New is still coming in from various carriers and retailers that will be selling the Galaxy S5, and we'll give you details of what we know so far. We'll start with availability of what will be a much-demanded Android smartphone in the US.
The Galaxy S5 will be widely available in the States across all of the major carriers. AT&T has provided a sign-up page to register your interest and says the phone is "coming soon," while Verizon also announced that it would be carrying the phone.
T-Mobile will also be offering the phone, saying it will be available in April. If you register your interest you'll also get a chance to win a Galaxy S5. A similar offer is available at MetroPCS.
Sprint is also selling the phone from April and if you register now you get an opportunity to win the phone or a $100 Visa gift card. US Cellular says it will carry the phone and pre-sales will begin soon, but hadn't provided a sign-up or order page at the time of writing.
Best Buy has also said the phone will hit the shelves in April while Radio Shack is beginning pre-registration, either in-store or online. There will be wide access to get this handset then, and we're likely to hear more as we get closer to the Galaxy S5.
Moving on to Canada, a reservation system is already in place for Rogers while you can be added to Bell's notification list. That's the same story for Telus. Bell states that the phone will be available in April so we can hope that's the same for Rogers and Telus.
It has also been confirmed that the S5 will be available across mulitiple service providers and apart from those above these include Eastlink, Fido, Koodo, MTS, SaskTel, Videotron, Virgin Mobile and WIND Mobile.
If you're interested in where the Galaxy S5 will be available you are probably thinking of buying it, so we'd like to know if you have already made up your mind about this. Are you hoping to get the Samsung Galaxy S5 on release, or are you still considering an alternative smartphone? Let us know with your comments.