Highway Run for Android finally released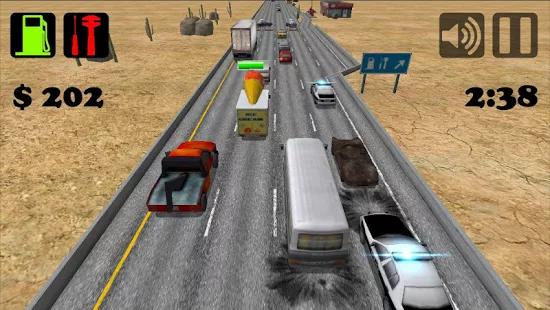 It is not unusual for fans of the Android platform to see popular applications become available for iOS users first, but now we have news that the fun Highway Run game has finally been released for the Android platform.
The game has proven to be hugely popular on the iOS platform and has now been released onto Google Play, as users take control of a race car driving criminal that is acting on orders from his gangster boss.
Each mission begins with a short story before you start to bring destruction to the highway, and is promised to bring a smile to your face as you attempt to break through the next roadblock. The original game has seen over 660,000 downloads and is adding more than 1,000 more each day.
There are different mission types that include destruction or rescue tasks or high speed pursuits, and you can take control of tanks, limousines, and even UFOs. You will have to battle against the highway traffic trying to keep in front of the reckless cops.
The Highway Run game is available on the Google Play Store for owners of mobile devices running Android 2.3.3 or later, and the iOS version can be found on the App Store for owners of the iPhone, iPad, iPod Touch running iOS 5.1 or later and check the demo video below.