HTC Desire 816 sized up against One, One Mini and Max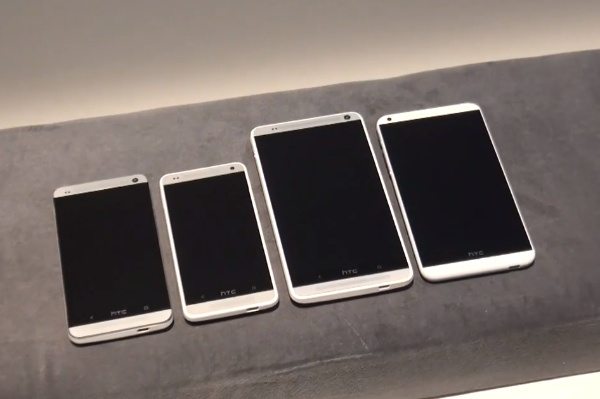 The HTC Desire 816 was officially introduced at MWC 2014 this week. Before its launch it had been dubbed the HTC Desire 8 but is now confirmed as the 816. It will release in China in March before availability rolls out globally in April, and today we have a video look at the HTC Desire 816 sized up against the HTC One, One Mini and Max.
The new arrival is more of a mid-range handset as opposed to the flagship HTC One, but there is likely to be plenty of interest in the new handset. Size-wise it has a 5.5-inch display, sitting somewhere between the 4.7-inch screen of the HTC One and the 5.9-inches of the HTC One Max.
If you are thinking of purchasing this device it can be difficult to judge sizes of phones by looking at measurements alone. However, the YouTube video that we've embedded below from the team at Pocketnow shows the new Desire 816 alongside the HTC One, HTC One Mini and HTC One Max to give you a better idea.
They're shown in the order in which they were launched and it's clear to see how close in design the Desire 816 is to the rest of the handsets, although some differences are apparent. It then shows the 816 right next to the HTC One with the size difference very evident although it looks not too far off the size of the One Max.
The video also shows the reverse of the phones showing that instead of the brushed aluminum casings of the One family, the 816 has a white plastic reverse instead. It then goes on to show some of the differences in the hardware such as the camera set-up.
Are you thinking of purchasing the HTC Desire 816 when it releases? Do you think it's about the right size for you?