HTC M8 seen again, performance praised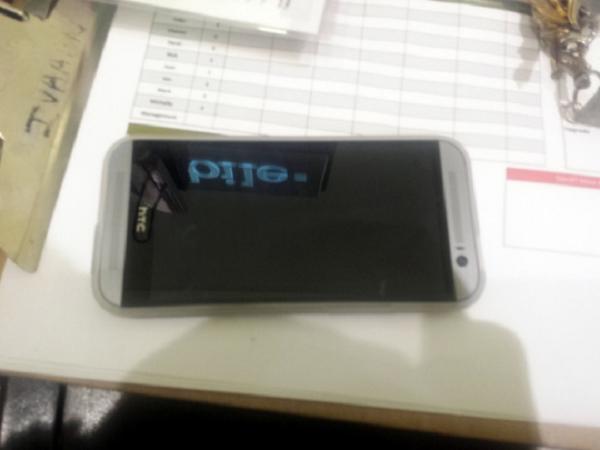 The mobile world is now looking forward to next month and the launch of new flagship smartphone from HTC after many were underwhelmed by the Samsung Galaxy S5. Now the HTC M8 has been seen again in the wild with the handsets performance praised by the source that claims to be in passion of the device.
We have already seen some images emerge of the device that was taken of the device out in the wild, and we have also seen some press images. Now the image that you can see on this page is again claimed to be of The All New One, and the source that provided it has said the device is thinner than the current model.
He also stated that the handset has a really fast performance and going on previous specs rumours about the 2014 HTC One, it looks like the device could be at the top of many people's wish lists. We now know that the handset will be unveiled on the 25th of next month with the company already poking fun at Samsung over the Galaxy S5 launch.
So far it has been rumoured he device will feature a 5-inch Full HD touchscreen display powered by a more powerful Snapdragon quad core processor than the current model. There has also been 3GB of RAM tipped and for a while now there have been claims the device this year would feature expandable storage thanks to microSD card support, which seemed to be verified again recently.
As you can see from the image the camera has two rear facing cameras which will supposedly help low light situations, and we have less than a month to go now to find out for sure.
Are you going to wait until the All New One is launched before deciding what your next handset will be?
Source: Phandroid.