Samsung Galaxy S5 color options clear on video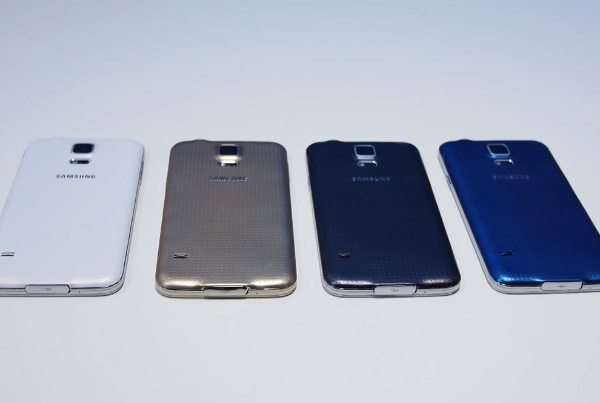 After the initial buzz from the launch of the Samsung Galaxy S5 has died down, there are still plenty of aspects to discuss such as color choices. There will be four different colors available and it can be difficult to decide if you're ordering online and don't have the phones in your hand. Today we have a video that clearly shows the different Samsung Galaxy S5 color options.
We've already posted many articles on the Samsung Galaxy S5 that you can head at the link for specs, comparisons, availability and much more. The colors of the phone may not initially seem as important as many of the other factors, but this is something you really want to get right, as you're likely to keep this smartphone for some time.
The official Galaxy S colors are Charcoal Black, Shimmery White, Electric Blue or Copper Gold so there should be something to suit most tastes among this selection. The YouTube video below this story nicely shows the phone in each of these colors compared alongside each other.
It also gives a brief overview about aspects of each color choice, with the White version for example offering some clear looks at the new reverse of the handset. The Charcoal Black handset definitely looks more like gray in close-up, while Electric Blue was also used for the Samsung Galaxy S4 Active.
The Copper Gold Galaxy S5 is likely to be extremely popular as this color seems to be very much on-trend now, particularly in Asian countries. This video could be really helpful in trying to make your choice as it's good to see every model shown together and then individual looks.
Are you going to purchase the Samsung Galaxy S5 when it releases in April? Have you now decided which color handset you will buy? Send your comments to let us know.