Nexus 5 Mugen Battery Case to release March 21st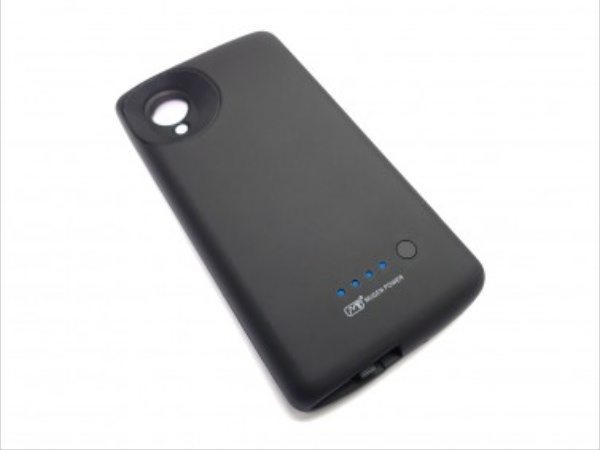 We try to keep readers in the know about great accessories for devices and if you have the Google Nexus 5 you may be interested in a new accessory from Mugen. We have details of the upcoming Nexus 5 Mugen Power Battery Case that will release from March 21.
This new Nexus 5 case extends the time needed between recharging and this has been proven to increase the lifetime of the phone by 100%. That's quite a claim but Mugen Power is one fo the top makers of this type of accessory and has a strong reputation to uphold.
The battery of the LG Nexus 5 is 2300 mAh and the extended battery case offers a further 3000 mAh to give users an extra 130% of power. The 3000 mAh extended battery used has undergone rigorous testing and the case has LED indicators on the reverse.
The case also has various cutouts for easy access to control buttons, etc. You can order the Mugen Power 3000 mAh Battery Case for LG Nexus 5 [CC-Nexus5] at this Mugen product page. The price is $89.50 and it ships on March 21 with express shipping available.
Mugen also states that the item can be returned for a full refund or replacement if buyers are not 100% satisfied. Are you interested in the idea of an extended battery case for your Nexus 5 smartphone? Perhaps you've already decided to order this Mugen 3000 mAh battery case?