Samsung Galaxy F design shows what S5 could be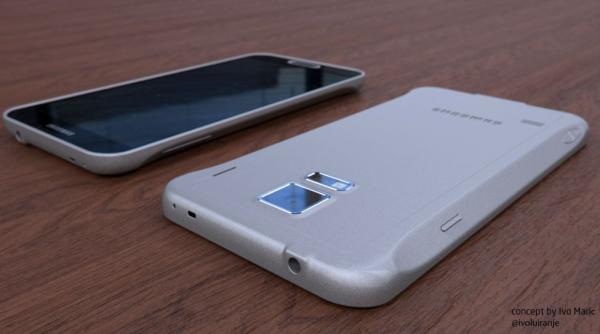 There were many fans of Samsung that were hoping the company's next flagship smartphone would see a new build material such as aluminium but were left disappointed, but the Samsung Galaxy F design that has appeared shows what the S5 could be like.
We often provide you with some stunning looking concept phone designs and today's one is titled the Samsung Galaxy F and comes courtesy of Ivo Marić. As you can see the device has an aluminium form factor but still manages to keep a removable battery unit.
The display is 5.2-inches in size with the handset also having a Nokia like dedicated camera button, and the handset is only 8.1mm in thickness. There have been rumours recently that Samsung is going to release a premium metal bodied version of the Galaxy S5 at some point, but until this is made official we will have to make do with these sorts of concept designs.
Would you have liked the Samsung Galaxy S5 to look like this?
Source: Concept Phones.