HTC M8 twin cameras explained, includes 3D feature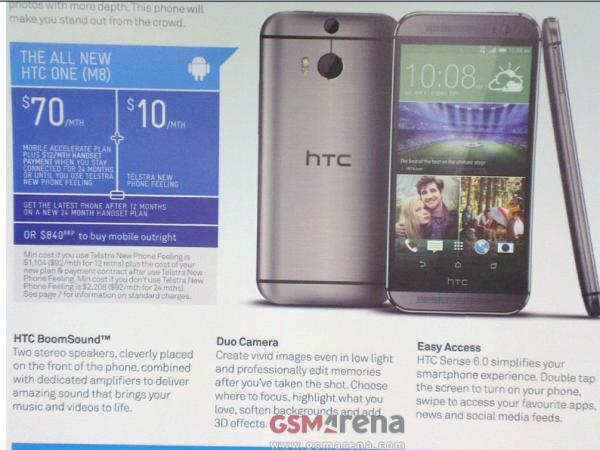 The most leaked upcoming handset in the last few months in the mobile world is this year's replacement for the HTC One, and for ages now we have become aware that the device will feature two rear facing camera sensors. Now a leaked brochure has explained the thought behind the HTC M8 twin cameras, which is set to include a 3D feature.
As far back as January it was first suggested that the new HTC One would feature twin rear cameras, and since then there has been lots of images of the device that have included a close up of the rear of the smartphone.
Now the image that you can see on this page is a brochure from Australian carrier Telstra that has been found by the guys over at GSMArena, and the listing mentions the handsets camera that allows users to "add 3D effects".
Again a reference is made to low light image taking which has been mentioned before and it proves that carriers around the world are gearing up to release the HTC M8, which according to this brochure confirms the name of the All New One, and we recently saw a press render from another carrier for the upcoming handset. It has also provided some pricing that comes in at AUD 840 off contract, which is around $760 / €550.
Are you getting excited about the All New One?