New iPad Air, iPad mini 2 clues from iOS 7.1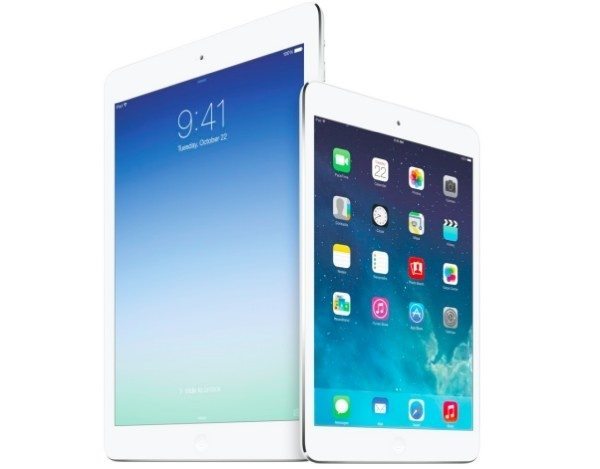 Apple's iOS 7.1 was finally released to the public yesterday, bringing new features and improvements as expected. Now some interesting information has been gleaned from iOS 7.1, as the firmware suggests new iPad Air and iPad mini 2 models are on the way.
Currently the iPad Air is represented as the iPad 4,1 and iPad 4,2 with the first referring to the Wi-Fi model and the second as the Cellular model. The iPad mini 2 is represented as iPad 4,4 and iPad 4,5, again for Wi-Fi and Cellular models respectively. However, iOS 7.1 shows support for iPad 4,3 and iPad 4,6, hence it looks as though these would be new varieties of the iPad Air and iPad mini with Retina display.
At this stage it's not clear exactly what these new models are, although it's possible they might be variants for China. It's an interesting prospect though and hopefully all will be explained sooner rather than later.
Source: iClarified