iPhone 5S iOS 7.1 vs Nexus 5 Android 4.4.2 KitKat boot up speeds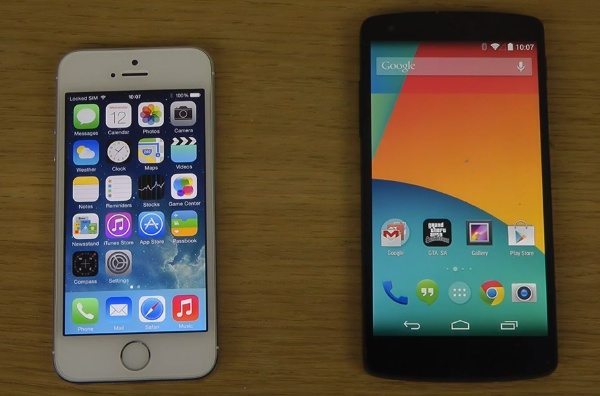 Apple's iOS 7.1 recently released and many owners of iOS devices have already downloaded this latest update. Meanwhile popular smartphone the Google Nexus 5 runs the latest version of Android 4.4 KitKat. We have a video to share today that shows the iPhone 5S on iOS 7.1 vs. the Nexus 5 on Android 4.4.2 KitKat and looks at which one is faster to boot up.
It can be really interesting to compare hot devices on the latest versions of their respective operating systems, and we've embedded a YouTube video from Adrianisen below this story for your viewing delectation. It begins by showing that the two devices are indeed running the latest OS versions.
Both handsets are then turned off, with the time it takes for them to power down being pretty equal. They are then powered up again with both being very quick to respond. This is repeated a couple of times for consistency. We don't want to give away which was fastest, but on a couple of occasions it appears to be the same device and on another there's nothing between the two.
Either way the iPhone 5S and Nexus 5 are both impressive with start-up speeds on their respective operating systems, iOS 7.1 and Android 4.4.2 KitKat. Check out the video below and tell us what you think of the results.