Samsung Galaxy S5 gold colour in UK from Vodafone only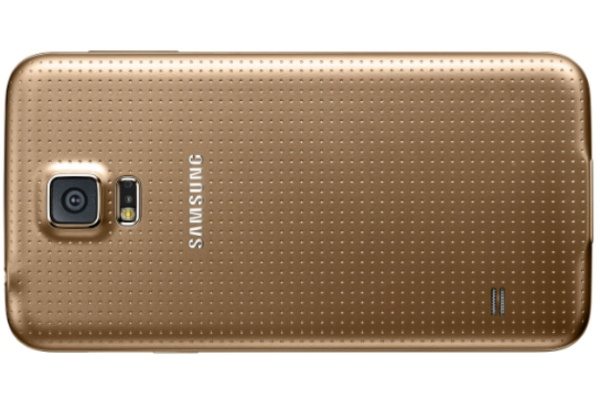 If you're in the UK and eagerly waiting for the Samsung Galaxy S5 to release, you may already have decided which colour option you want. However, if you want the Galaxy S5 gold colour we now know that this will available for Vodafone only.
The S5 has been announced as coming in Charcoal Black, Shimmering White, Electric Blue or Copper Gold colours, but as is often the way, the choices may not be available in all regions or on all carriers. We've previously given some news on Galaxy S5 UK availability and pre-orders, and it was thought then that the gold colour for the UK might be an exclusive for one carrier as O2 had stated it would not be offering it.
This has now been confirmed, with Vodafone announcing it has exclusivity for the gold Galaxy S5 from the moment the phone releases on April 11th. You'll be able to place a pre-order for the S5 with Vodafone from March 28th, and the operator will also be offering the phone in the three other colour options.
You can see a video showing the phone in all four colour choices here. Were you hoping to buy the Galaxy S5 in gold, and if so are you a Vodafone customer?
Source: Vodafone
Via: Android Central