Verizon HTC One M8 release draws closer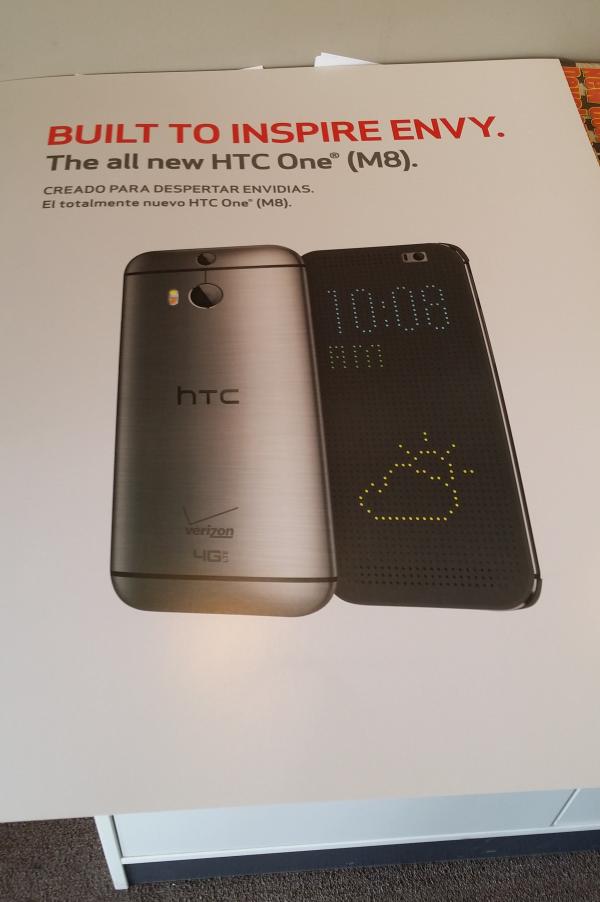 For a new smartphone that hasn't even been officially launched yet the new HTC one M8 is no stranger to the camera, and now the Verizon Wireless version of the handset draws closer.
We have already seen the new 2014 HTC One wearing Verizon Wireless branding being leaked, and now some shop marketing has appeared showing the handset which is titled the all new HTC One M8.
There is a chance that the carrier will have the handset available shortly after the official announcement on the 25th, which is happening in other regions. The handset has a 5-inch Full HD display powered by the Qualcomm Snapdragon 801 quad core processor, and as we heard recently the device could have twin 8MP rear cameras with a 4MP UltraPixel unit around the front.
Are you going to get the new HTC flagship smartphone?
Source: Phandroid.