Samsung Galaxy S5 vs Oppo Find 7, best points of each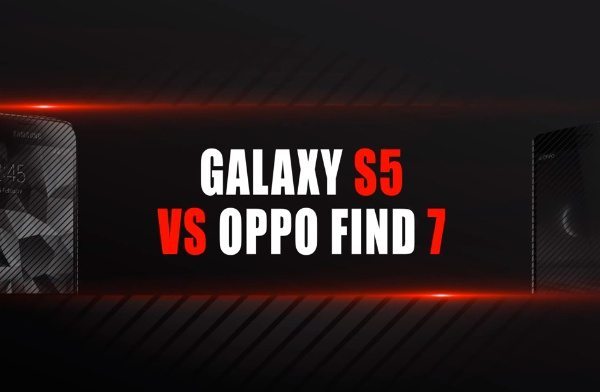 The much-publicized Samsung Galaxy S5 releases in regions worldwide from April 11th and the Oppo Find 7 has also just been announced and will release next month. Both of these are Android smartphones with top-notch specs, so some buyers may have these on their shortlists. Today we're bringing you a Samsung Galaxy S5 vs. Oppo Find 7 video comparison, which focuses on the best points of each.
We'll point out that the Oppo Find 7 comes in two different models, one with a Full HD display with resolution of 1920 x 1080 and 2.3GHz quad-core processor, and the other with a QHD display with resolution of 2560 x 1440 and 2.5GHz quad-core processor. The model that is the subject of this video is the 2.5GHz version with QHD display.
We've written many articles now on these two devices so if you want to see much more on the Galaxy S5 head here, or for the Oppo Find 7 here. The YouTube video comparison that you can see below this story comes from Total Tech War and could be really useful as it clearly shows the strongest aspects of each when compared with the other. This will help you to concentrate on the factors that are most important to you in a new smartphone.
The video begins with the highlights of the Oppo Find 7 over the Galaxy S5 and there are 15 aspects listed. We don't want to give them all away here but they include the QHD resolution, cheaper price, dual LED flash, and superior speaker. The second part of the video shows the best points of the Galaxy S5 over the Oppo Find 7. This time 13 aspects are shown, and just a few of these are the fingerprint scanner, the 16-megapixel rear camera, IR blaster, and waterproof qualities.
Both of these phones have plenty to recommend them, and after you've checked out the video under this story we'd like to know which you would choose. Is your winner the Samsung Galaxy S5 or the Oppo Find 7?