MotoGP mobile apps for 2014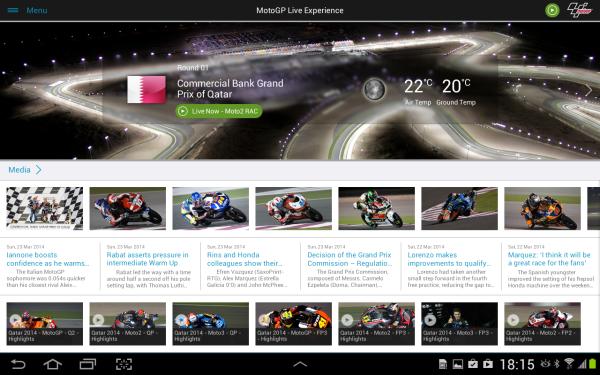 Now that the majority of the world is moving to warmer and more settled weather away from winter, certain sporting calendars are beginning to get underway. Today we have some MotoGP mobile apps for 2014.
Last weekend the MotoGP season kicked off at the Losail circuit in Qatar with some exciting racing taking place, and there are a number of mobile apps available for fans of the sport to keep up with the action while on the go.
The MotoGP Live Experience for both the Android and iOS platforms is not cheap but it is a feature packed application that allows users to follow the action as it unfolds. There is also live audio commentary of each race and for more information head over to the App Store or Google Play.
For Android users is the free 2014 MotoGP Calendar app that has the full list of all the upcoming races as well as the times of each race shown in your own time location, and again head over to Google Play to find out more.
iOS users also have a Moto GP Calendar app for this year which is also free to download from the App Store.
Do you us any other MotoGP apps?