Plants vs Zombies 2 app has new update changes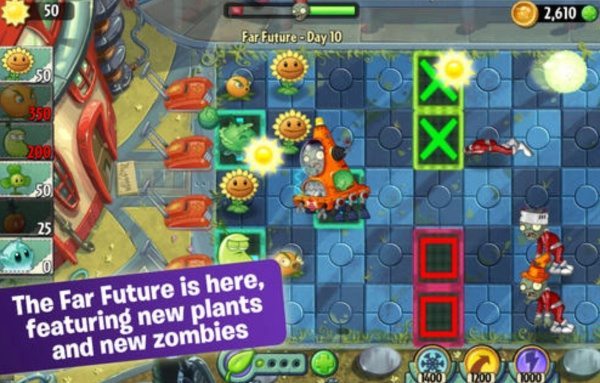 It doesn't seem long ago since the last Plants vs. Zombies 2 app update arrived and now a new update has appeared for the Android and iOS apps today. We have some details of the changes that are offered with version 2.1.1.
This zombie battling game is hugely popular and last month we were treated to a new Ancient Egypt level. This time around it's the turn of the Far Future World, bringing new plants and zombies from some time in the future. The update also incudes new Power Tiles and another change is that the Zen Garden is back. If you look after your garden you'll be rewarded with more BOOM in your blooms!
Head to the App Store for the free iOS version of the game. This is compatible with iPhone, iPod touch and iPad running iOS 6.0 or later. For the Android version head to Google Play and this app is compatible with devices running Android 2.3 or later. What do you think about the latest additions to Plants vs. Zombies 2 with this update?
Via: iClarified