Motorola Moto G gets an update to fix a few bugs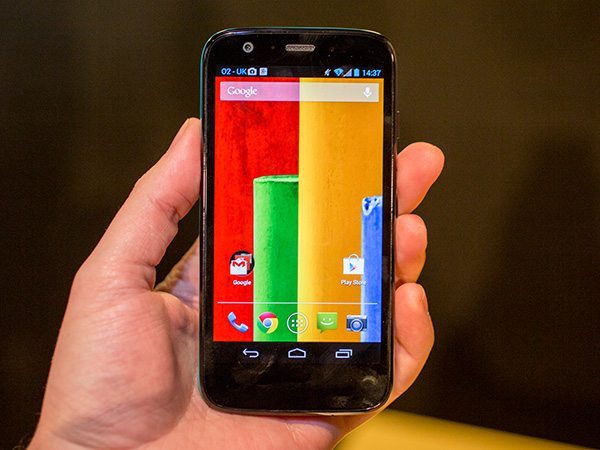 The guys over at coolsmartphone have today confirmed that the Moto G has received an update that should fix a few bugs that some users have being having since they received their KitKat upgrade.
The update came on a SIM unlocked device that is running on the Tesco Mobile network, a few issues some users were having is that USB OTG was not working, this update seems to have fixed that issue along with a few others.
This update should address the following issues,
·         Fixed an issue which caused temporary mobile network loss for a small number of Moto G customers.
·         Fixed wallpaper cropping issue.
·         Resolved USB On The Go support issue with USB drives.
·         Fixed low call volume experienced by some users.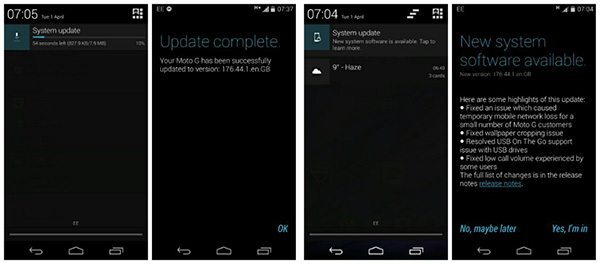 It's nice to see Motorola still pushing out updates in a timely manner even after they're now owned by Lenovo, who are not known for updating their own devices… at all.
If you want to check for your own update just go into Settings > About phone > System updates and check if your update has arrived.
Source: coolsmartphone