Rdio adds Chromecast support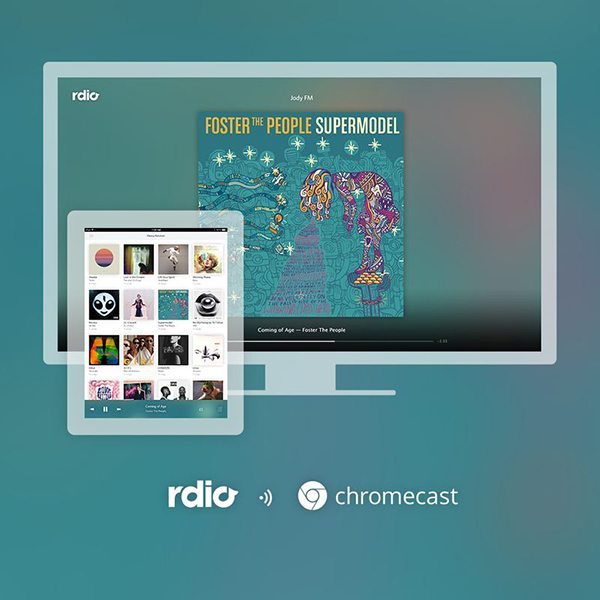 Rdio's latest update brings Chromecast support to both Android and iOS users.
Rdio is a subscription-based music streaming service similar to Spotify and Google Play Music, the service offers over 20 million tracks and now with the updated app Rdio will allow users to stream tracks, albums, and playlists from their Android or iOS device to any TV as long as you have a Google Chromecast connected.
It means that users can control the playback of content streamed to the TV via Chromecast using their chosen device. In addition, users can also stream content to their TV via Chromecast with Google's Chrome web browser, a nice feature I've used a few times.
Here is a quote from the Rdio official blog.
"Rdio on Google Chromecast marks another milestone in Rdio's commitment to delivering the best music experience everywhere," said Anthony Bay, chief executive officer of Rdio. "Music fans can access Rdio's massive catalogue of over 20 million songs or start a station easily, all from Chromecast on their TV."
Rdio offers a free trial of its streaming music service with a limited feature set for those interested to try in giving it a shot and if you feel the service meets your needs it will set you back £9.99 / $9.99 per month, head on over to the Google Play Store  or Apple App Store to download the app.
So do you use Rdio? Or are you a Spotify or another music streaming service user, we'd be interested to know what your thoughts on apps offering Chromecast support.
Source: Rdio Blog