Oppo Find 7 pre-orders come with some nice freebies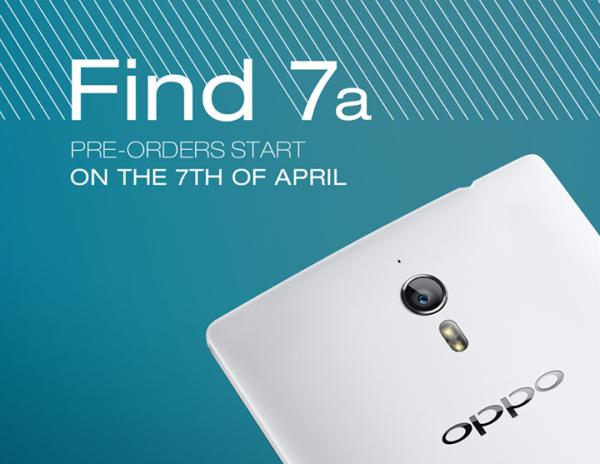 The Oppo Find 7 was revealed earlier this month and at the time a release in Europe was promised to be coming next month, and now the Oppo Find 7 pre-orders will come with some nice freebies.
We told you a few days ago that pre-orders for the Oppo Find 7a would be kicking off on April 7th, and there would be some kind of promotion offered with the handset. Now the company has taken to its Facebook page and revealed that those pre-ordering the device will get a free Easy Style cover, and a spare battery.
The company has also announced that it will reveal another surprise on April 4th, but many consumers looking to pick up the Oppo Find 7 with probably wait for the QHD version that is due to arrive towards the end of April.
Previous benchmark results found that the Full HD version of the device slightly outscored the QHD model, which was put down to the higher resolution display. Update: The company has just added a 32GB microSD card to the free things being given away.
Are you going to get the Oppo Find 7?