Samsung Galaxy S5 Zoom leaked image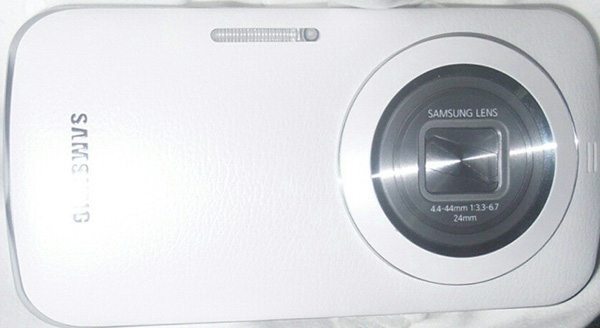 We've spoken about the potential of a Galaxy S5 Zoom a few weeks ago along with some potential specifications, and now we have a leaked image that is claiming to be said device.
The device is referred to as the Galaxy K Zoom by the source behind the leak, the image isn't a regular blurry cam image it actually shows off a the new leather look that the Galaxy Note 3 and then Galaxy Camera 2 have received in recent months.
Unlike in our last post, We've now heard that the Galaxy S5 zoom could sport a new 20-megapixel camera with 10x optical zoom, Xenon flash and optical image stabilization, a quad-core cpu along with 1.5-2GB of RAM, 4.8-inch display with 720p resolution and of course will rock Android 4.4.2 KitKat out of the box.
We are still in the dark at the moment regarding the size of S5 Zoom but this new leak looks very nice indeed, let's hope that Samsung can deliver.
The Galaxy S5 zoom is expected to be announced sometime in May, keep checking back to phones review as we will keep you up to date on all the latest breaking news.
Source: kzoom