Siri vs Cortana in funny public slanging match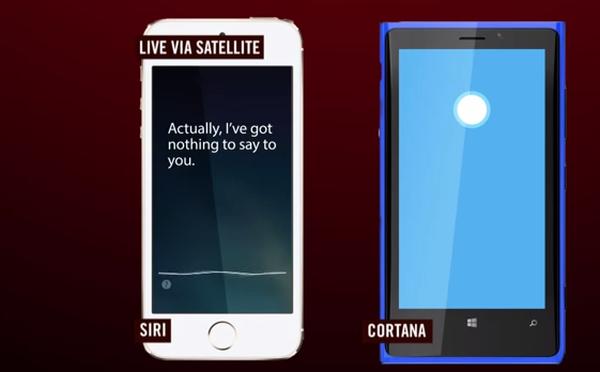 Since Apple launched its Siri voice assistant back in 2011 we have seen rival platforms come up with their own take on the service that includes Google Now, and more recently Microsoft with Cortana. Today we have a Siri vs. Cortana video for you that see the voice assistants taking part in a funny public slanging match.
Below this article we have embedded a YouTube video taken from the Aresnio Hall Show, which sees Siri and Cortana trading verbal blows with a number of quick witted responses to each other. The video begins by introducing the two services but it has to be remembered this is a late night show and the language may not be to everyone's tastes.
We won't spoil the video for you but it does get rather funny in places and is just some light-hearted fun. Check out the full video and tell us what you think in the comment section below.
Source: Redmond Pie.