Galaxy S5 drop test taken to the extreme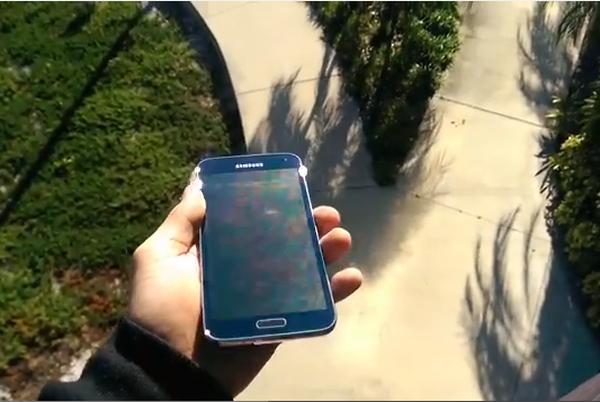 The Samsung Galaxy S5 has been available in numerous countries around the world for a couple of days now, and we are now seeing more videos looking at the handsets performance or tests looking and the smartphones battery life, but the Galaxy S5 drop test we now have for you takes things to the extreme.
We have already seen the handset dropped tested alongside the Galaxy S4 as well as being run over by an SUV, and there was also some painful watching when the Galaxy S5 came under some punishment from a hammer and a knife.
Now the YouTube video we have embedded for you below sees the Samsung Galaxy S5 dropped from two story height. The video won't be for anyone that is afraid of heights and the handset is dropped vertically but lands face first.
We won't spoil the final outcome for you but things aren't as bad as you would have thought dropping the handset from such a height like this.