HTC One UK unlocked version receives update fix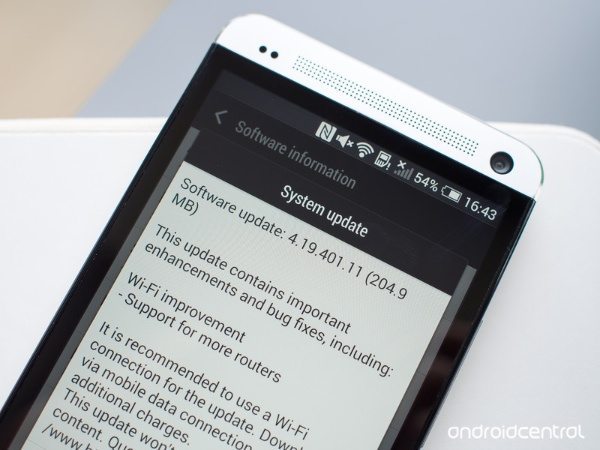 We like to keep readers in the loop about updates and today there's some news for owners of the original HTC One UK unlocked version as it is receiving an OTA update. This brings a fix for a Wi-Fi problem caused by an earlier update.
This is all a little confusing but regular readers may remember that previously the Android 4.4.2 update for the HTC One was pulled following reports on Wi-Fi issues. The rollout was then resumed with a fix for this in the form of build number 4.19.401.11.
While many users in Europe have already received this update, it's now reported that some other users worldwide are now receiving this update to build 4.19.401.11 from 4.19.401.9, including owners of the UK unlocked version of the HTC One (M7). If you hadn't already updated to this you might find that the update is available if you check your device now.
However, just last week we reported that some people who had updated their original HTC One to build 4.19.401.11 have reported a problem with stereo audio on video capture, so this is really a very mixed picture at the moment. Has your HTC One received this firmware update yet, and if so have you noticed any problems since?
Source: Android Central