iPhone 6 4.7-inch screen shown with app logos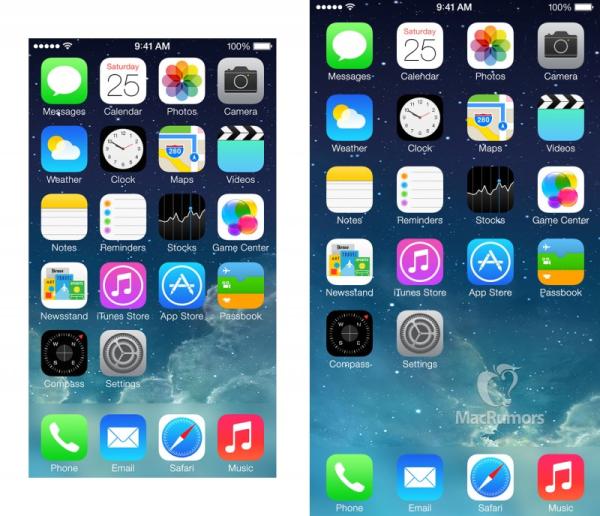 The increase in size for the next iPhone model from Apple has been discussed and rumoured for ages now, and ahead of any launch an iPhone 6 4.7-inch screen is shown with application logos.
Apple looks set to release a new iPhone this year with a larger display and a 4.7-inch model is looking extremely likely, but the current device available has a display resolution of 640 x 960. The rumoured 4.7-inch model could come with a resolution of 1334 x 750 which would affect the way applications would be displayed on the handset.
To address a similar problem when the company first jumped up to a 4-inch display Apple encouraged app developers to use AutoLayout, which helps apps to adjust to changes in screen sizes or resolution.
If Apple does release an iPhone 6 with a 4.7-inch display it would have the same 326ppi pixel density as the iPhone 5S, which will mean that things such as app icons will be the same size but allowing for more screen space.
With this in mind a MacRumors designer has come up with the mock-up that you can see on this page showing a 4.7-inch screen alongside the real thing, and will allow one extra row of app icons and the image also shows the amount of extra room is provided.
Do you like the idea of a 4.7-inch iPhone 6?