Sony Xperia Z2 update is incoming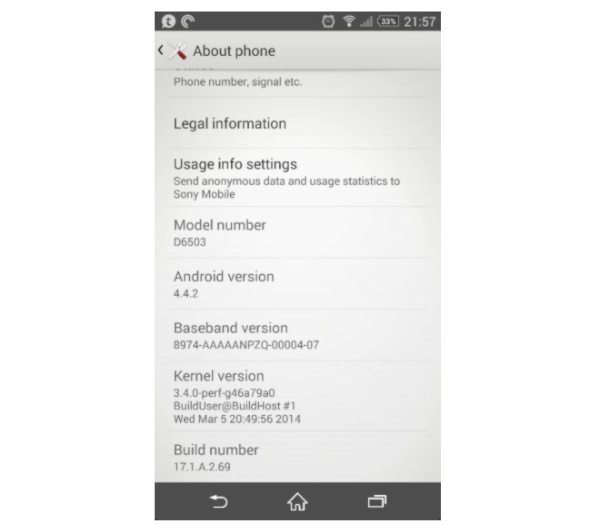 Many people had previously hoped to already have their hands on the Sony Xperia Z2 by now, although it's release for some regions has hit delays. The phone is slowly arriving for sale in more regions though and now we hear that a Sony Xperia Z2 update is incoming.
Don't get too excited though as this is not thought to be a major update bringing anything drastic. Instead it's thought to be rather a minor update with some performance enhancements and bug fixes.
Owners of the Xperia Z2 (D6503) in some regions may have already received the new OTA update, which moves from build version 17.1.A.2.55 to 17.1.A.2.69. However, some have said that their Xperia Z2 was shipped with this later version.
If you already have the Sony Xperia Z2 it would be good to know if your device has already received this update? If so, have you noticed any improvements or changes?
Source: XDA Developers
Via: Xperia Blog