iPhone 5S, 5 MemoCase lets you take quick notes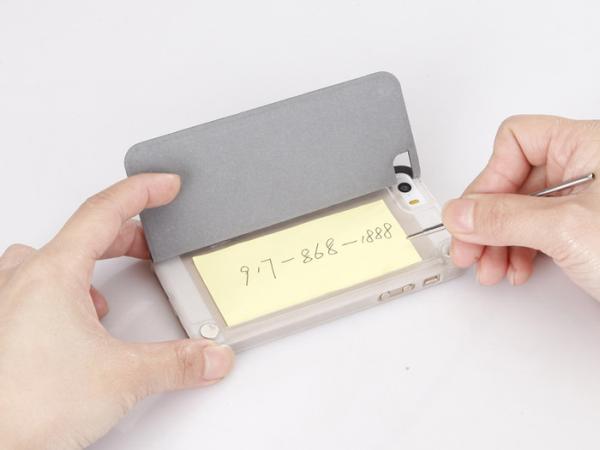 There are now many ways using our mobile devices that we can take down an important phone number of other piece of information, but the iPhone 5S, 5 MemoCase lets you take quick notes using the traditional pen and paper.
There are lots of different cases for the iPhone 5S or iPhone 5, but the MemoCase is trying to offer something a little different. It is a Kickstarter project featuring a case manufactured out of a strong but light polycarbonate material, which will protect your smartphone without adding too much bulk.
The edge of the case sits 0.3mm above the handsets display which will help protect against scratches when placed onto a flat surface. The unique feature of the case is that it features 15 pages of memo paper along with a traditional pen to allow users to quickly take down phone numbers or other important information.
This design was thought up because a lot of people still like to take quick notes using a pen and paper, and the section used for the note paper can also be used for storing money or your favourite photo, and it has a supporting function for watching video content or browsing the web.
For more information check out the video below or head over to the Kickstarter page where the case has so far reached £664 out of a £6,000 target with another 12 days still to go.
Do you like the look of this case?