Samsung Galaxy Docking Station review, universal fit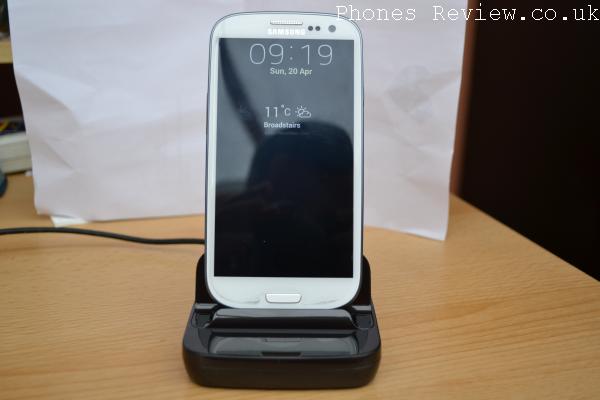 There are lots of different official accessories made available for the flagship smartphones from various companies, and today we are looking at the Samsung Galaxy Docking Station in a review that offers a universal fit for a number of Galaxy handsets.
We were lucky enough to be sent the official Samsung Galaxy Docking Station by online accessory retailer MyTrendyPhone.co.uk, which stock a great range of different products for many different mobile devices as well as computers and games consoles, and recently supplied us with the stylish Nexus 7 Noreve Tradition Leather case.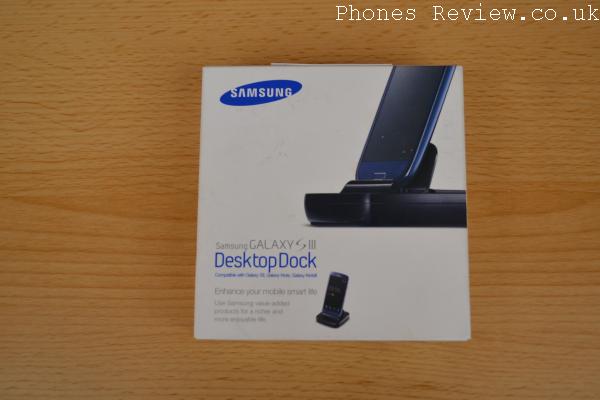 The Docking Station is a small charging solution for a number of different Galaxy handsets that allows you to charge your device while in a portrait mode. Once unpacked you will need to use the USB cable that comes with your handsets charger to either connect it to the charger itself or connect to a laptop or other device.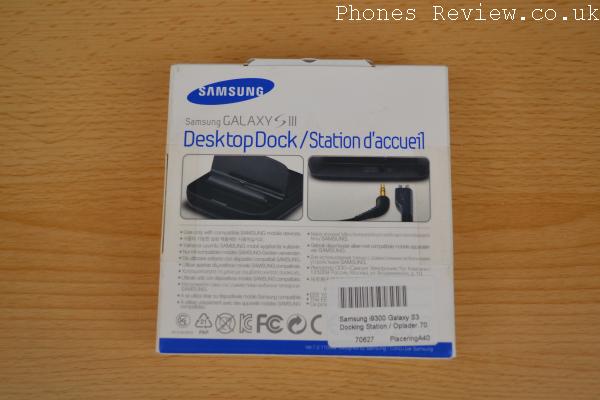 It is a small unit that still feels solid in the hand with a cover that opens up to rotate around the connector where the phone is placed. On the bottom of the dock is a rubber pad that will help prevent it sliding around once placed onto a desk or bedside table.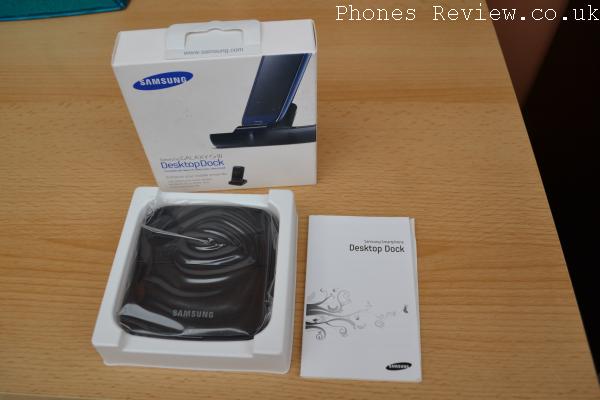 When you first dock the phone you are met with an audible notification and the Desk Home application is opened, which at first displays the calendar and icons for the Alarm, Google Chrome, Music app, and image Gallery.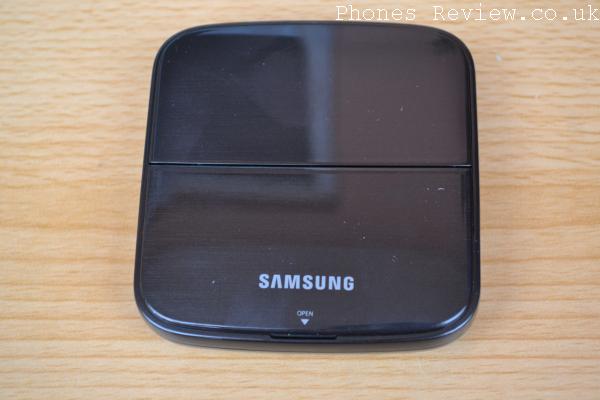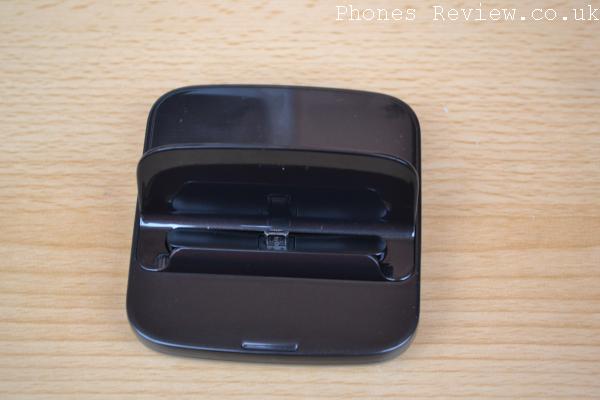 After a short time the display will switch to displaying the time and your local weather information via the Accu application. The dock will also allow you to sync data to a laptop while your handset is in place, and there is a 3.mm port that will allow you to connect some external speakers.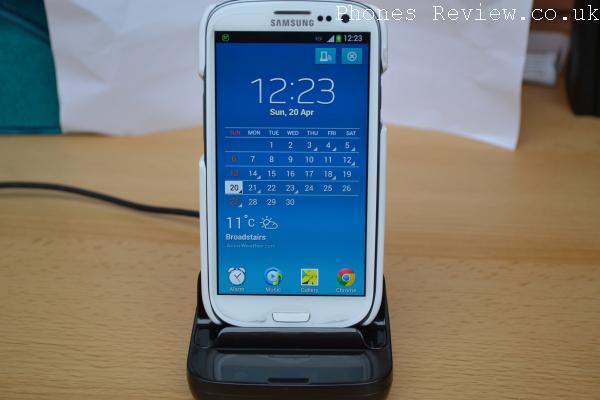 It will also allow you to connect your smartphone while placed inside a case and is compatible with a number of Galaxy models ranging from the Note 3 to the Galaxy Ace series. This accessory will be ideal to use while at work at your desk, and also perfect to use so you can turn your phone into the perfect beside clock at alarm.
To find out more information or to order the Samsung Galaxy Docking Station which costs £28 head over to here.