Sony Xperia Z2 and Z2 Tablet freebies meet a snag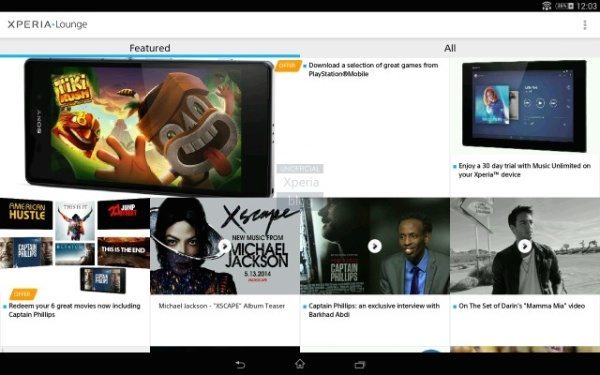 More people are now getting their hands on the Sony Xperia Z2 smartphone or Sony Xperia Z2 Tablet, but some buyers may be unaware of some freebies that they can claim with their purchase. We've got the details ahead, but it seems as though there's a bit of a snag with the free content offer at the moment.
If you have purchased the Xperia Z2 or Z2 Tablet (or for some regions the Xperia Z1s) there's a current promotion for some countries whereby you can get some free games and movies. To be more precise you can claim 8 PlayStation Mobile games and 6 movies free of charge, although the free content can differ by region (see details at source below).
This free content can be accessed with the Xperia Lounge app, although you'll also need the Pass companion app to redeem the content. This all sounds nice and straightforward but it's reported that some people are having difficulties with downloading the content, instead receiving the message, "The voucher is currently unavailable. Please try again later."
It's unclear whether this is a widespread issue or has only affected a limited amount of people trying to redeem the free content. If you have faced this problem with this freebie offer for the Xperia Z2 or Xperia Z2 Tablet please do let us know. Alternatively maybe everything went smoothly for you?
Source: Xperia Blog