New Samsung Galaxy K aka S5 Zoom images appear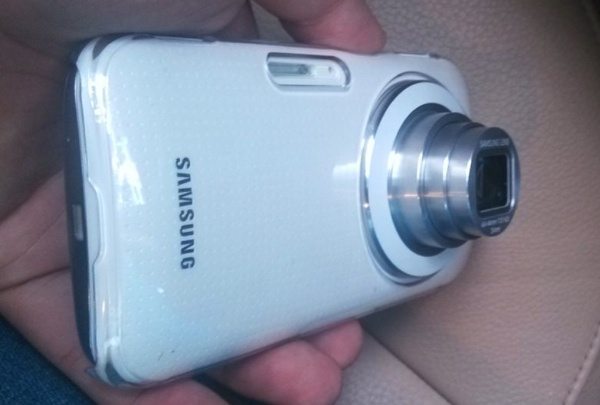 We've been seeing evidence of the Samsung Galaxy S5 Zoom for some time, although just recently it has started to be referred to as the Galaxy K. Now some new images have emerged that are claimed to be of the device, giving us more of an idea about the Samsung Galaxy K.
Previously we've shown a leaked image purporting to be of the front of the camera-centric smartphone and we've also seen a benchmark leak. Most recently we've also shown a leaked image that was said to have been taken with the Galaxy K. These new pictures give us a better look of the phone itself, and while we cannot verify if these are the real deal they certainly look plausible.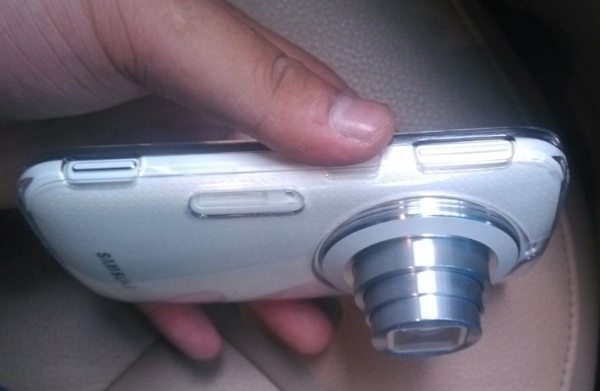 One of the main criticisms of the Galaxy S4 Zoom was the bulk of the device, and one of the objectives seems to have been to keep the 10x optical zoom capability while making the phone more compact. These new leaked images pertaining to be of the Galaxy K show the device with the telescopic lens right out, and it certainly looks to be slimmer than the its predecessor, even with some kind of case on it.
A Samsung event is to take place on April 29th where we expect to see the official launch of the Galaxy K, so it won't be too much longer until everything about the device is confirmed. If these images are authentic do you like the look of the upcoming Samsung Galaxy K aka S5 Zoom?
Source: Tieba
Via: Phone Arena