Samsung Galaxy Note 3 vs OnePlus One advantages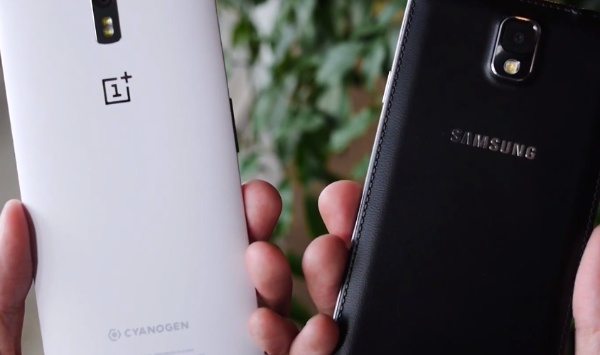 The Samsung Galaxy Note 3 phablet is a dominant force among Android phones with larger displays. On the other hand, the OnePlus One was recently officially unveiled and quickly met with plenty of admiration as a device with top-end specs at a more affordable price. Today we're looking at the Samsung Galaxy Note 3 vs. OnePlus One, particularly focusing on the advantages of each.
We've already given readers an initial comparison of these two phones with a video showing specs and first thoughts, and if you want to read much more on both devices you can do so here for the Galaxy Note 3 or here for the OnePlus One. The comparison we're sharing with you today simply shows the best aspects of each phone over the other. The YouTube video that you can view below comes from TotalTechWar.
The comparison starts by emphasizing the benefits of the OnePlus One over the Galaxy Note 3, and some pointers are its 28% faster GPU, 6 lens camera, CyanogenMod, and its cheaper price. There are many more but we don't want to give away everything here. As you might expect the next part shows the stronger points of the Note 3 when against the OnePlus One, with a few of the aspects being a removable battery, IR blaster, microSD slot, and S Pen stylus.
For the full picture check out the video below, and then we'd be interested to hear your views on these impressive smartphones. Are you about to buy a new handset? If so, will it be the Samsung Galaxy Note 3, the OnePlus One, or a different phone entirely?