Sony Xperia Z2 Compact release nears after merchandising leak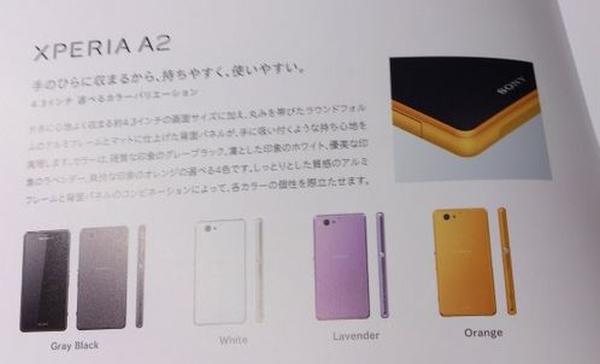 History often repeats itself in the smartphone world regarding upcoming new hardware, and that certainly seems the case with the Sony Xperia Z2 Compact as a release seemingly nears following a merchandising leak that includes some specs.
Last year the Sony Xperia Z1 Compact was first seen in Japan and is known as the Xperia Z1 f, which appeared in some company brochures before an official announcement about the device was made. Now the same has happened again as you can see from the image that you can see on this page.
This time around the model is going under the name of Sony Xperia A2 and seems to feature a 4.3-inch 720p touchscreen display, but strangely is listed as having the Qualcomm quad core 800 2.2GHz processor, which would surely be the Snapdragon 801.
There is also 2GB of RAM along with 16GB of internal storage with the handset measuring 128mm × 65mm × 9.6mm, but like last year we will probably see the handset released in Japan before getting a global release with some slight design changes. This news comes after the device was possibly spotted at the FCC.
Source: ATRPG via The Android Guy.