HTC One Mini 2 aka M8 Mini in leaked press image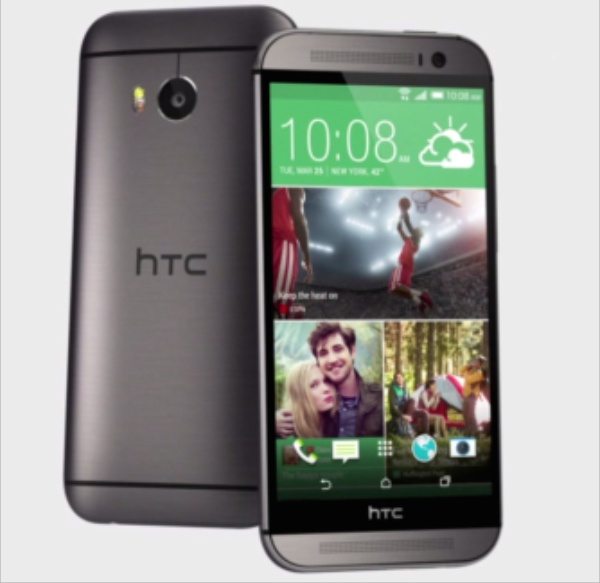 Many people are waiting to see the mini version of the new HTC One M8 smartphone and previously it was thought this would be called the HTC One M8 mini. However, recently a leak stated that the device would be titled the HTC One mini 2. Now, the HTC One mini 2 has shown up in a leaked press image.
Rumors about this handset so far include a possible release in May and also that Verizon would be offering the phone in the US, although it's also likely to be offered by other carriers and in other regions. Most recently we heard about the name being the One Mini 2 so for now we'll refer to it as this, although nothing has been made official yet.
The leaked press image that we're showing today seems to confirm that the Duo camera arrangement on the larger One M8 will not be making an appearance on the mini version. Some readers may be a bit disappointed to hear that it doesn't look as though the One mini 2 will feature an UltraPixel rear camera either, instead settling for a 13-megapixel camera.
Other specs rumored for the One mini 2 are a 1.4GHz Snapdragon 800 quad-core processor, a 4.5-inch display with resolution of 1280 x 720, 1GB of RAM, and 16GB of internal storage. It's likely to be running Android 4.4 skinned with HTC's Sense 6 UI. Are you disappointed that it looks as though the HTC One mini 2 will have a standard 13-megapixel rear camera?
Source: Phone Arena