HTC One mini 2 vs HTC One mini spec comparison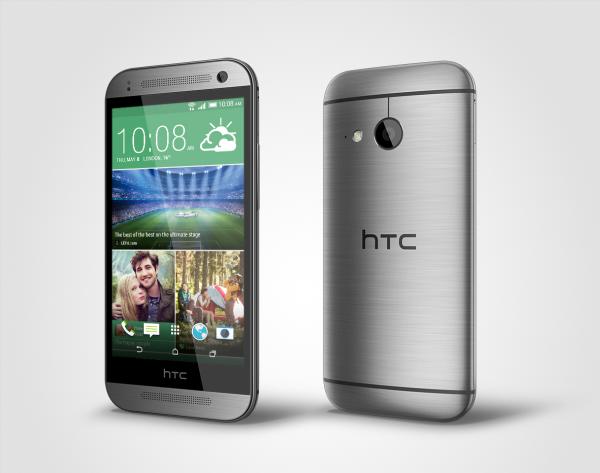 After a lot of leaks today HTC has made the One Mini 2 official with a promise the device will be made available during the summer, and we now have an HTC One Mini 2 vs. HTC One Mini quick spec comparison.
As you can see from the image the HTC One Mini 2 doesn't feature the dual camera set up from the flagship M8, but how does it compare to last year's model?
Display
The new device has a 4.5-inch 720p HD touchscreen display which compares to the older device that has a 4.3-inch device at the same resolution.
Processor
The HTC One mini has the dual core Qualcomm Snapdragon 400 processor clocked at 1.4Ghz, while the mini 2 is using the quad core Snapdragon 400 at 1.2GHz.
RAM & Storage
This year's mini device has 1GB of RAM with 16GB of internal storage that is expandable up to 128GB via microSD card, which compares to 1GB of RAM and 16GB of un-expandable storage on the original HTC One mini.
Cameras
On the new device there is a 13MP unit capable of Full HD video capture with a 5MP unit around the front, and on the older device is a 4MP UltraPixel rear shooter paired with a 1.6MP front facer.
Operating System
The new smartphone is coming with Android 4.4.2 KitKat and HTC Sense 6 while the HTC One mini is upgradable to the same software.
Battery & Measurements
Inside the HTC One mini 2 is a 2,100 mAh unit with the handset measuring 137.43mm x 65.04mm x 10.6mm at 137 grams, while last year's model comes with a 1,800 mAh battery at 132mm x 63.2mm x 9.3 mm and 122 grams.
Will you be getting the HTC One mini 2?