Microsoft Surface Pro 3 vs Surface 2 comparison look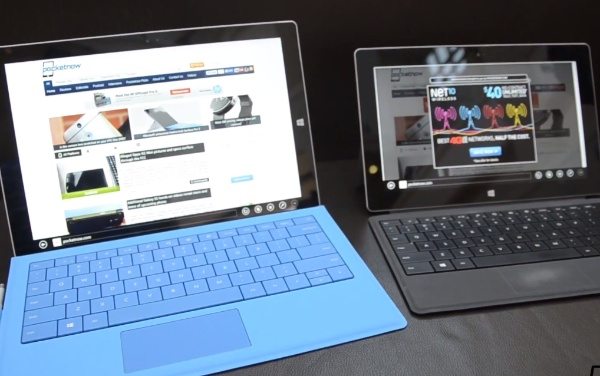 The Microsoft Surface Pro 3 was officially launched last week and pre-orders for the device are already available. This has impressive specs and if you're wondering how it steps up from the Microsoft Surface 2 that released last year we have just what you need. Today we're sharing a Microsoft Surface Pro 3 vs. Surface 2 comparison on video.
In our launch article on the Surface Pro 3 we gave some news on pricing and specs for the device, and below this story we've embedded a YouTube video from the team at Pocketnow. This is an excellent brief comparison of the Surface Pro 3 and Surface 2, offering some insight into how they differ.
It starts with a look at the Surface Pro 3 design and one of the most noticeable aspects here is how light and slim the Pro 3 is. The comparison goes on to compare specs details and gives information on factors including battery life, cameras, displays and more. You'll also see how the new kickstand on the Pro 3 compares with that of the Surface 2 and get some good close-up looks at the device.
You may also be interested in some details of official Surface Pro 3 accessories. Will you be investing in the Microsoft Surface Pro 3?