Nokia Lumia 630 vs Samsung Galaxy S5 quick comparison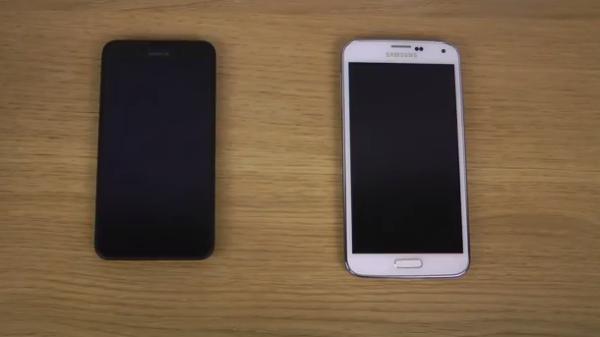 Given the amount of new smartphones that become available to consumers whenever a new one is officially released we will see the device compared to rival offerings, and today we have the Nokia Lumia 630 vs. Samsung Galaxy S5 in a quick comparison.
We have already seen the Nokia Lumia 630 compared to the iPhone 5S, but today we have a YouTube video seeing it go up against the Galaxy S5. The Nokia Lumia 630 comes with Windows Phone 8.1 straight out of the box while the S5 is currently running Android 4.4.2 KitKat, but could soon see an update to 4.4.3.
Of course there is a lot more stuff that can be got on the Android platform which is still a reason a lot of mobile users give Windows Phone a miss. After a discussion about the operating system we get a look at the cameras on the two devices, but check out the full video and tell us if you are thinking of getting a Windows Phone device this year.