Microsoft Lumia 1820 model could upset Nokia fans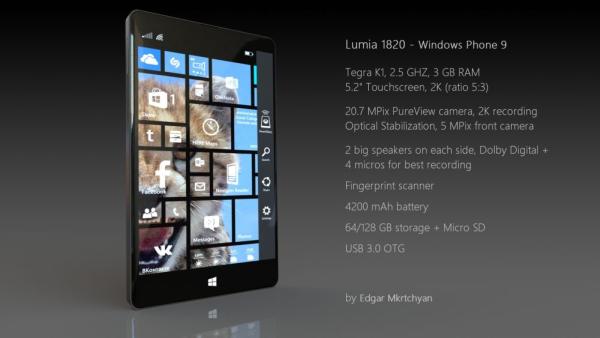 Finnish smartphone manufacturer Nokia now has a new owner which has come as a disappointment to some mobile users, but the Microsoft Lumia 1820 model we have today could upset some Nokia fans.
The image that you can see on this page is a concept phone idea and it's not the first time we have seen a Nokia Lumia 1820, but this one has lost the Nokia branding. The design is the work of Edgar Mkrtchyan who last year provided us with the Nokia Lumia 1030.
This is titled the Lumia 1820 and features a 5.2-inch touchscreen display at a 2K resolution and powered by an Nvidia Tegra K1 2.5GHz processor which is paired with 3GB of RAM. On the rear is a 20.7-megapixel camera with 2K video capture and OIS technology.
It has either 64GB or 128GB of internal storage while either side of the display we have 2 large speakers with Dolby Digital technology, and there is also a fingerprint scanner with a 4,200 mAh battery keeping everything switched on.
Do you like this design?
Source: Concept Phones.