iOS 8 beta 1 hands on video look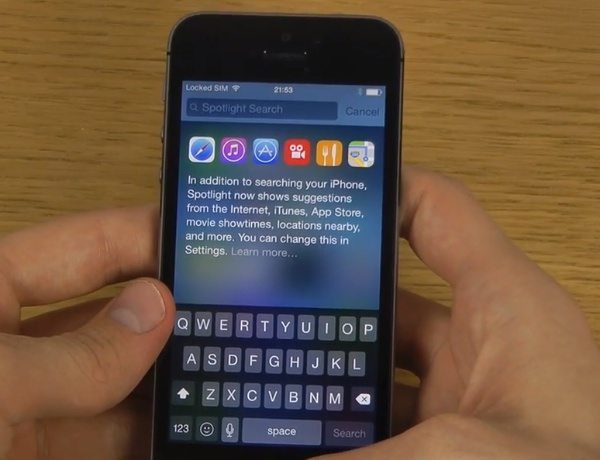 Apple officially took the wraps off iOS 8 yesterday and the updated mobile operating system will see a public release in fall. For now it's in the beta stage in the hands of developers, and today we have an iOS 8 beta 1 hands on video look to share.
If you want to know some initial info on iOS 8 then please see our article from the launch yesterday, and earlier today we showed a video of the new keyboard improvements. The 13-minute YouTube video that you can watch below this story shows an iPhone 5S running iOS 8 beta 1, and gives a good first look at what's on the way with the finished article.
The reviewer runs through some of the things noticed with the iOS 8 beta, including a few glitches as we'd expect at this early stage of development. You'll see the power down screen and lock screen don't look too different, and then the video goes on to show various other modes and settings. Just a few of the aspects mentioned are notifications, keyboard improvements, the new health app and more.
You might also like to know how non-developers can download the beta version of iOS 8 here. We cannot recommend this but we know some readers will want to try. There's a lot to take in so do check out the video below and let us know what your initial impressions are of iOS 8?