BlackBerry with new physical keyboard imagined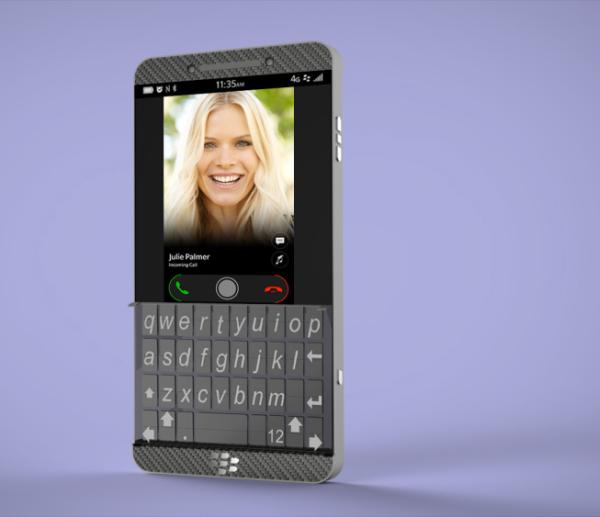 The amount of new smartphones being made available with a hardware keyboard is shrinking all the time as most devices now rely on virtual offerings, but today we have a Blackberry design with a new physical keyboard imagined.
While Canadian smartphone manufacturer BlackBerry may have recently re-released the Bold 9900 and will be releasing the BlackBerry Classic later this year, the image that you can see on this page is a concept phone idea with a new physical QWERTY keyboard in tow.
The design is the work of Afshin Khademi Parvin that uses a hidden QWERTY keyboard along with a virtual offering that is normally seen on many touchscreen smartphones. The handset is built using a mixture of carbon fibre and aluminium, while the camera lenses are covered with a special area.
Users would be able to switch between the physical keys and the virtual ones so they have the best of both worlds, and on the rear at the bottom is an area that has some high quality black leather. You may also be interested in an earlier BlackBerry concept we had.
Do you like the idea of this concept?
Source: Concept Phones.