LG G3 Prime variant with July release possibility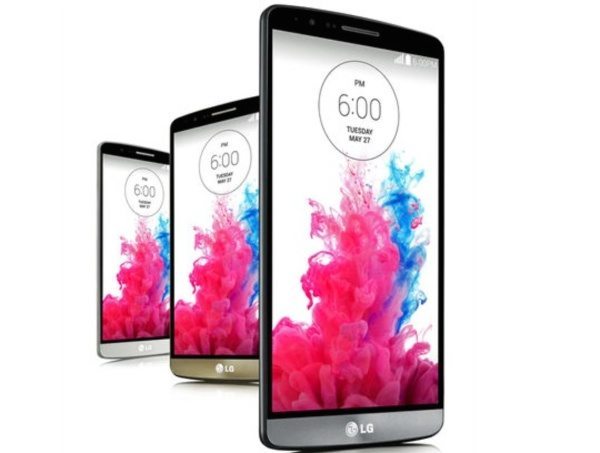 There's some interesting news emerging regarding the LG G3 smartphone that was recently officially unveiled and will be making its way into the hands of eager buyers over the next few weeks. There's speculation following press reports from Korea that a variant with even higher specs is in the pipeline. This suggests an LG G3 Prime variant release possibility.
The LG G3 is a flagship smartphone that has got many people talking and is likely to attract plenty of buyers. Before it was made official there had been mixed reports over whether it would appear with a Qualcomm Snapdragon 801 or 805 processor, and the former was eventually confirmed. Now Korean media is coming up with information about a premium version of the phone that would offer an improved processor and download speeds.
It's reported that the additional G3 model will use the Snapdragon 805 SoC and also a Qualcomm MDM9635 modem. This quality of model could enable download speeds of up to 225 Mbps depending on network, and is rumored to be the same modem that will be used in the Samsung Galaxy F (S5 Prime).
So what about the name of this premium version of the LG G3? The company has recently filed different names for trademarking and one of these is the "G Prime," so the LG G3 Prime could be a likely name. Specs of the improved version are said to be the same as the standard LG G3 except for the improved chipset.
The same source also says that this new LG G3 will launch in July, and if that is accurate then we could be hearing more about the LG G3 'Prime' very soon. While we wait to hear more on this you might like to check out more about the already launched LG G3, to get an idea of what the regular version offers. You can see all of our previous articles about the phone here.
It's worth pointing out that if this premium version of the LG G3 really is on the way, it may not be released in all regions so for now it's a case of wait and see. If you were already going to purchase the LG G3, might you now wait and see if this rumored LG G3 Prime version is announced in the next few weeks?
Source: Naver
Via: G for Games